CUSTOMISED VERTICAL AND HORIZONTAL VEHICLE RACKING SYSTEMS 
Not just any solution. Your solution. 
If all jobs were the same, there would be a standard solution for them all. You can have an off-the-shelf solution, or a perfectly tailored racking system with adjustable components from ALUCA. Every component we manufacutre is designed and constructed with a passion for perfection and practical utility in mind. In a wide range of sizes, flexibly combinable and adaptable. Horizontal and vertical. To ensure that your racking system is perfectly suited to your vehicle and your particular needs. A perfect fit in every respect. Even after replacing your vehicle it can be adapted. For all emergency and commercial makes and models.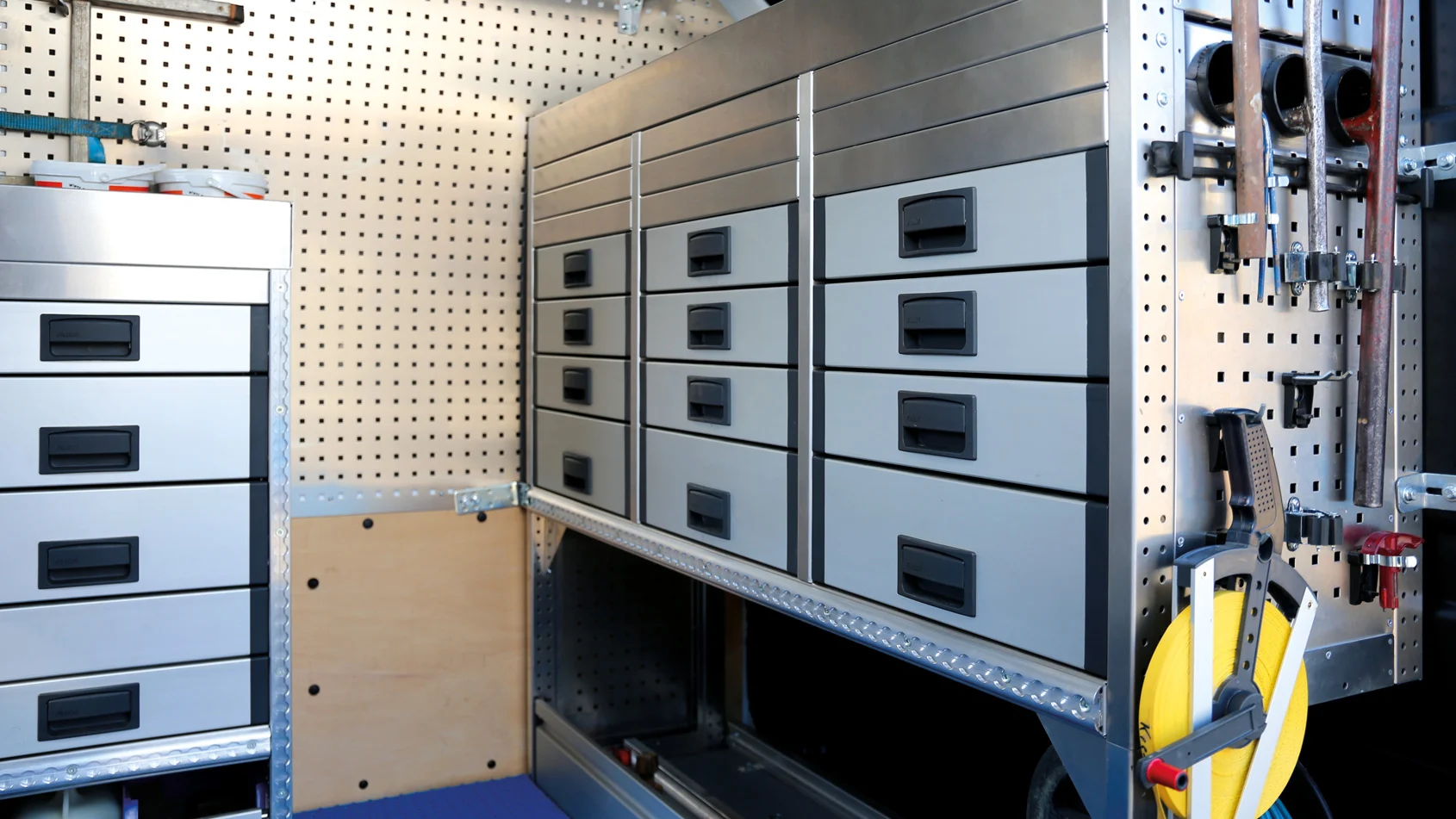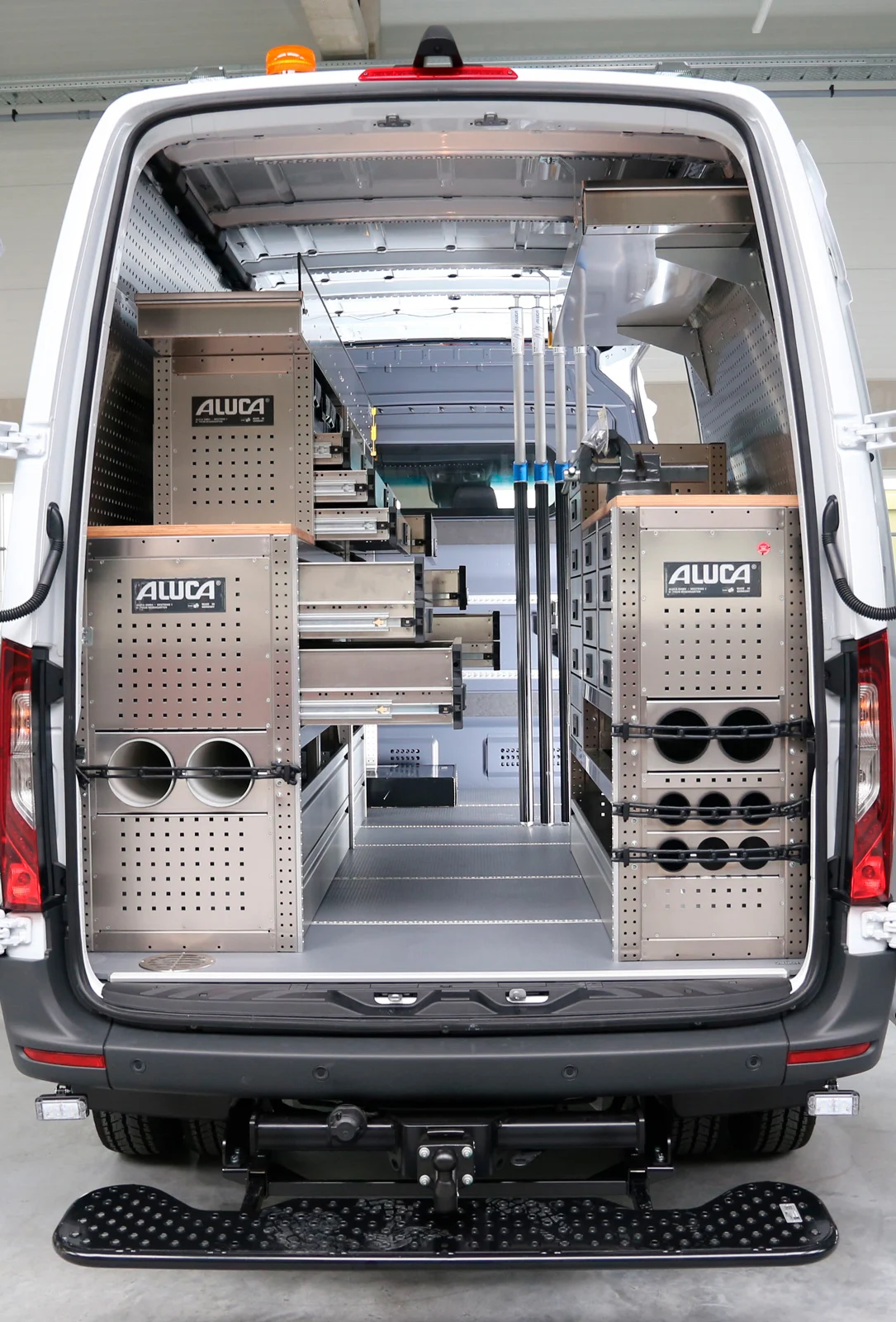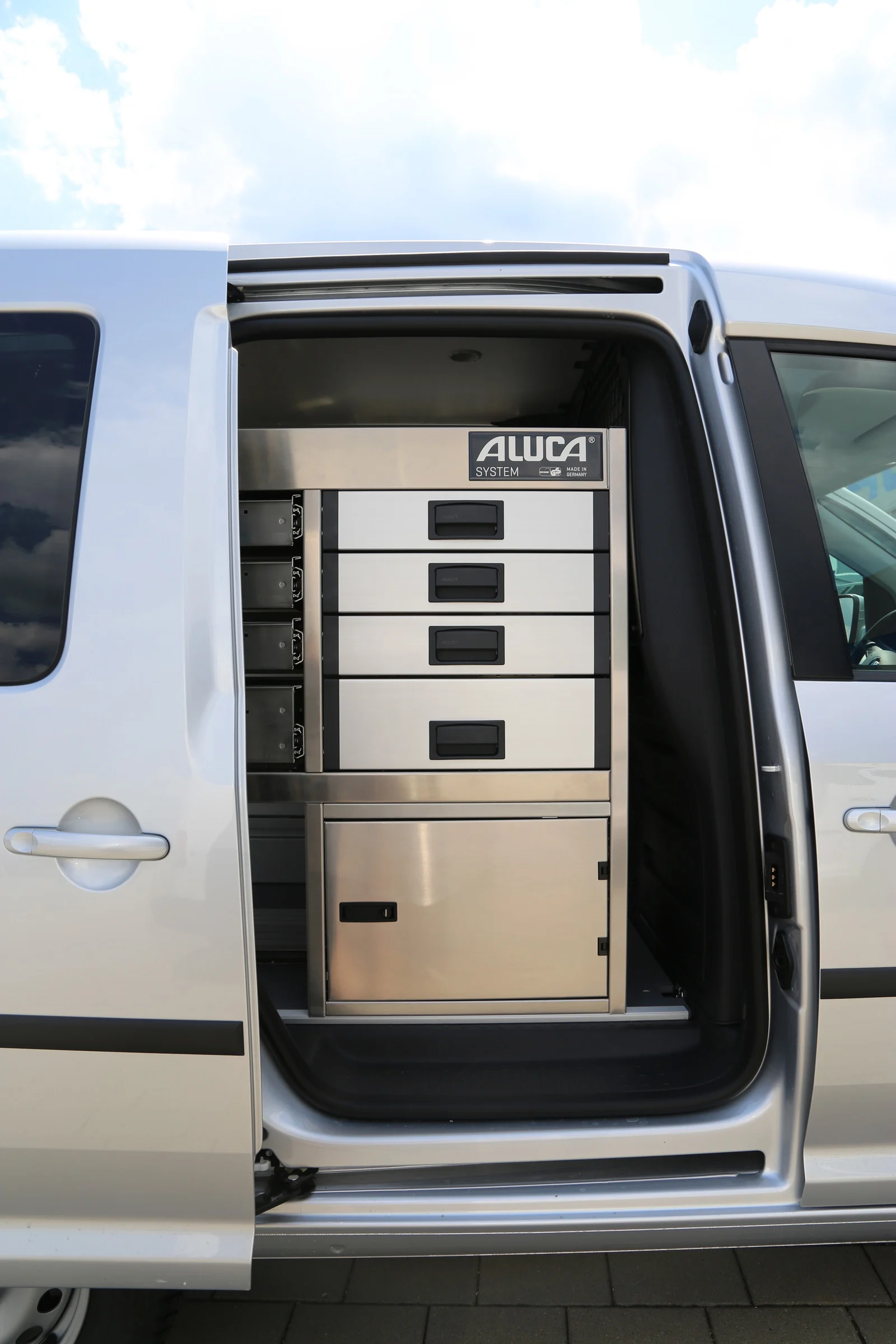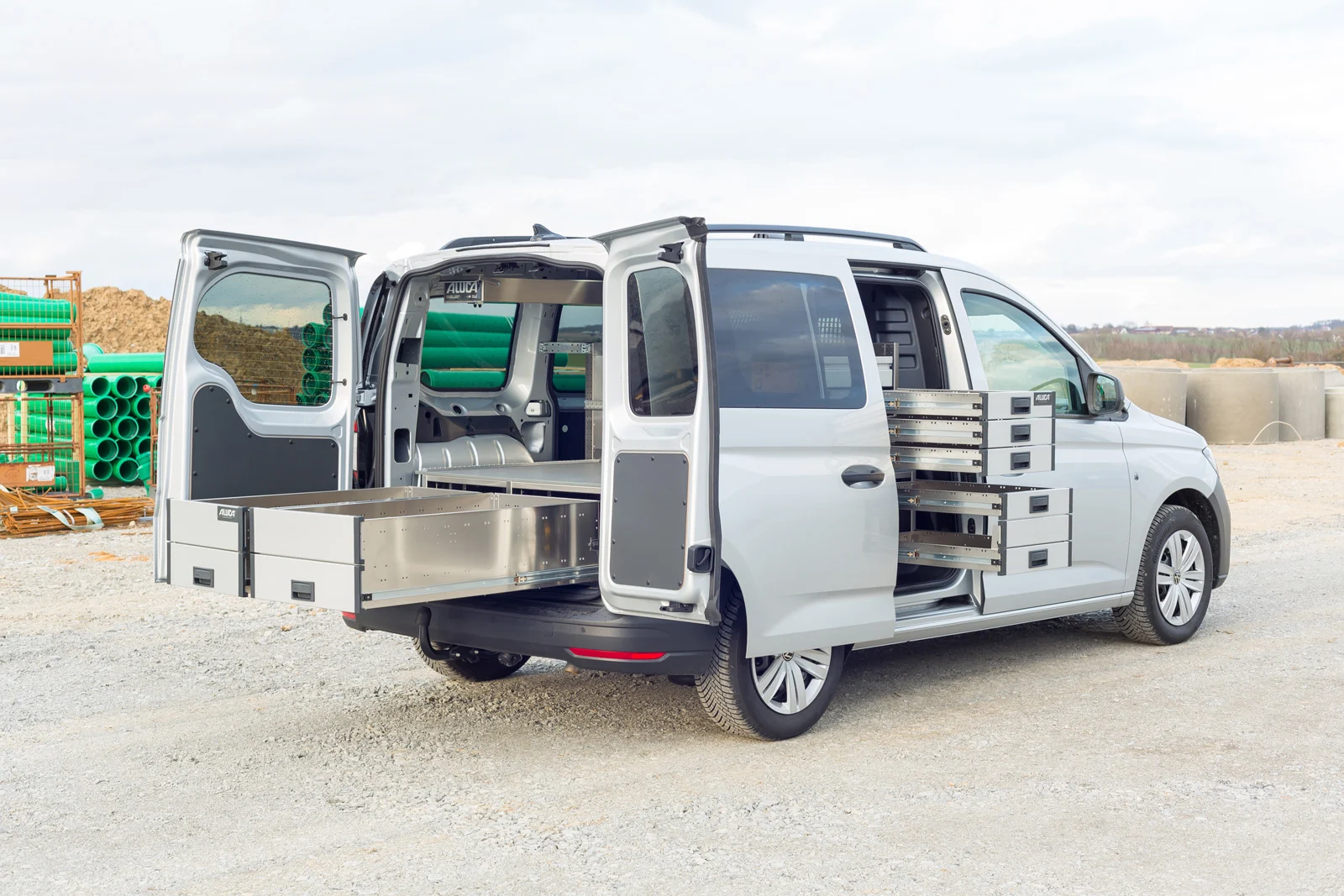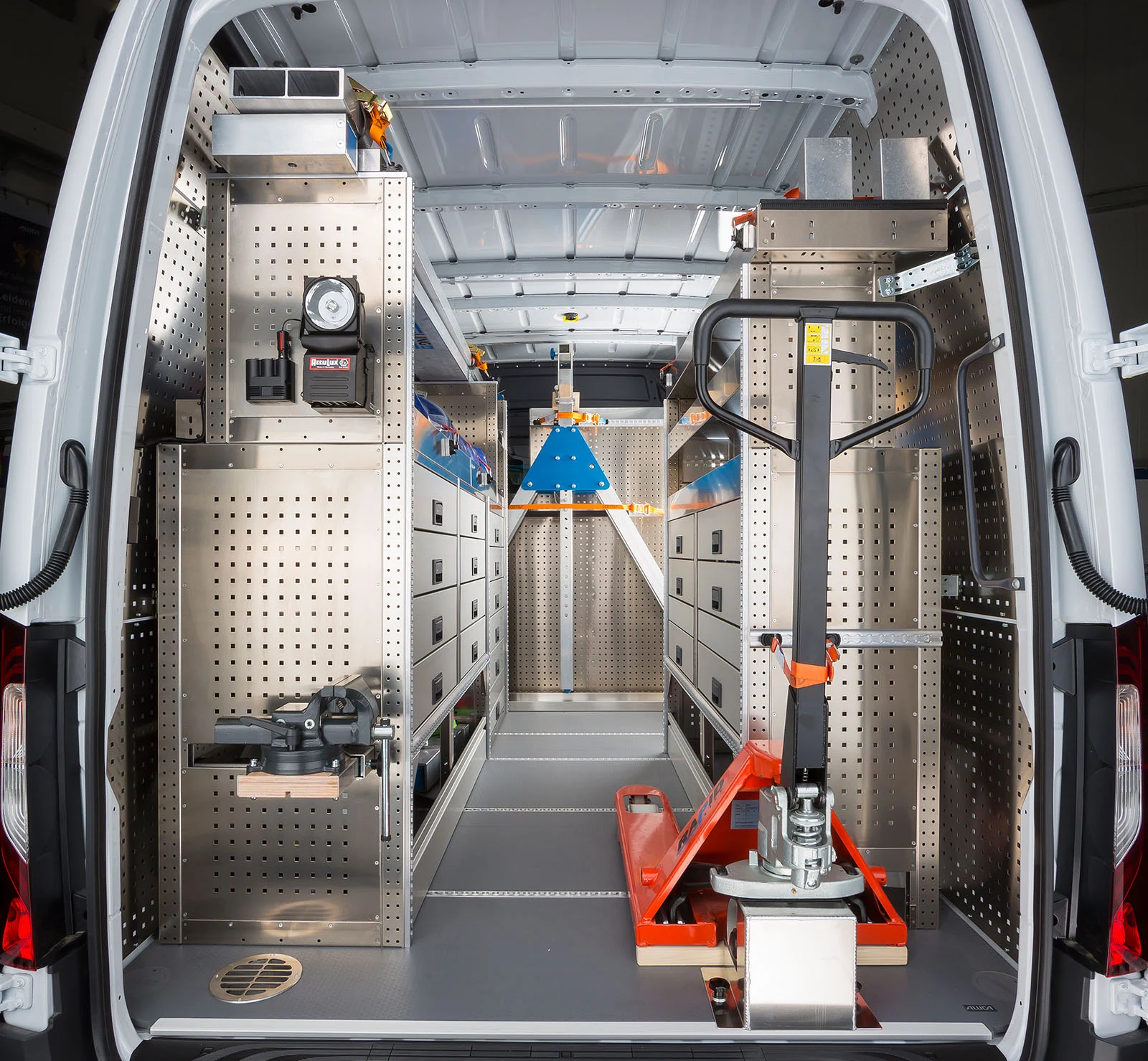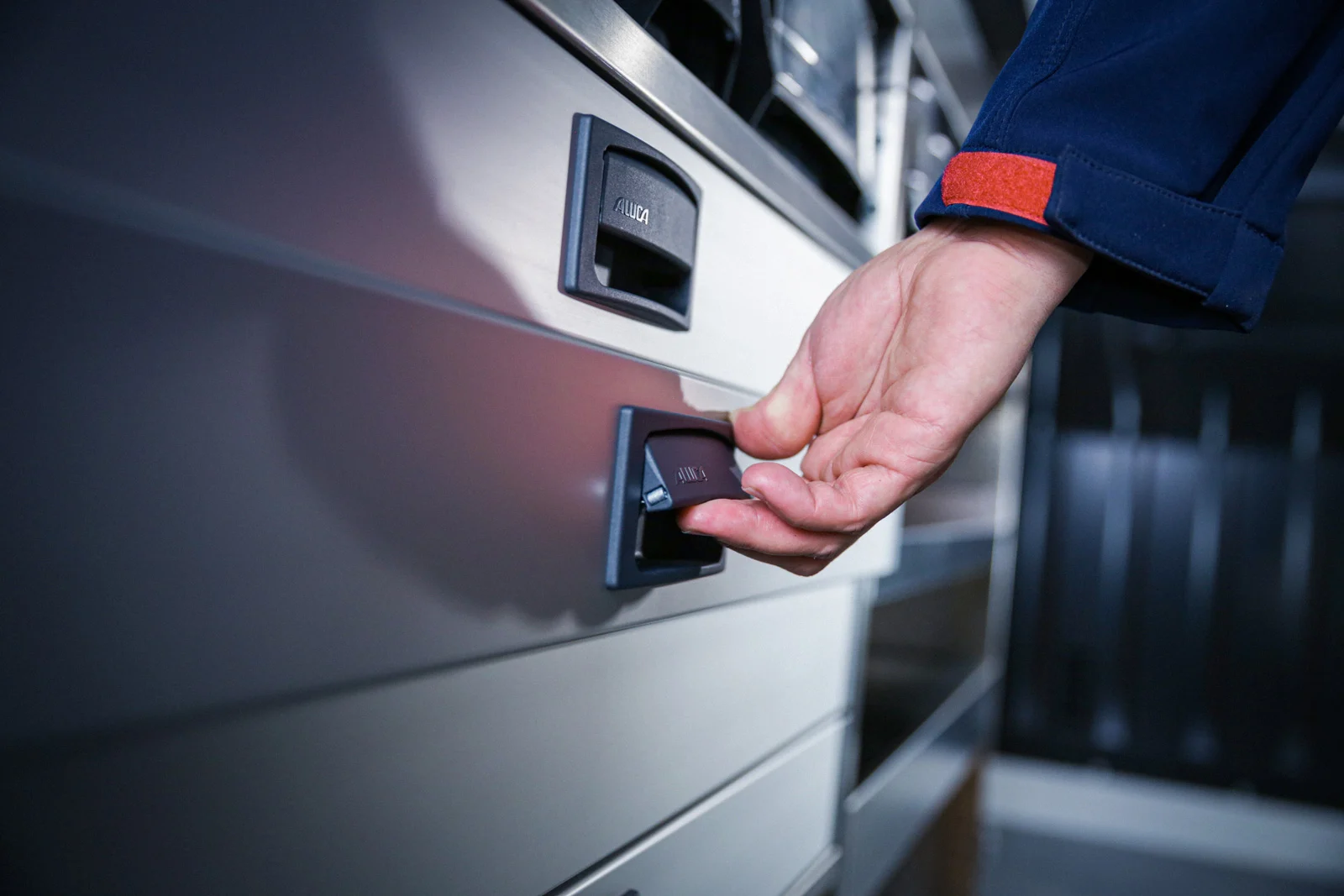 Low weight and high load bearing capacity
There is no better material than aluminium when it comes to the construction of vehicle racking systems. It is resistant to wear and corrosion and, above all, light. This means maximum payload.
Customisable and industry-specific
Regardless of the work at hand and your requirements - our ALUCA mobile storage system will become your mobile storage system.
Optimised use of cargo space
1,725 possible combinations of unit widths, heights and depths create the space you require for convenient access to everything you need onboard. Whether in a city van or a full size van.

Even higher loading capacity: ALUCA dimension2
The perfect addition: Underfloor system with drawers that can be subdivided as required and pulled out at the rear or side of the vehicle when the door is opened.

Extensive range of accessories
The right accessories enable you to store more and use more. Over 1,000 articles to choose from.
Elegant design
Looks matter, too. The timelessly elegant design of ALUCA aluminium components makes an outstanding impression.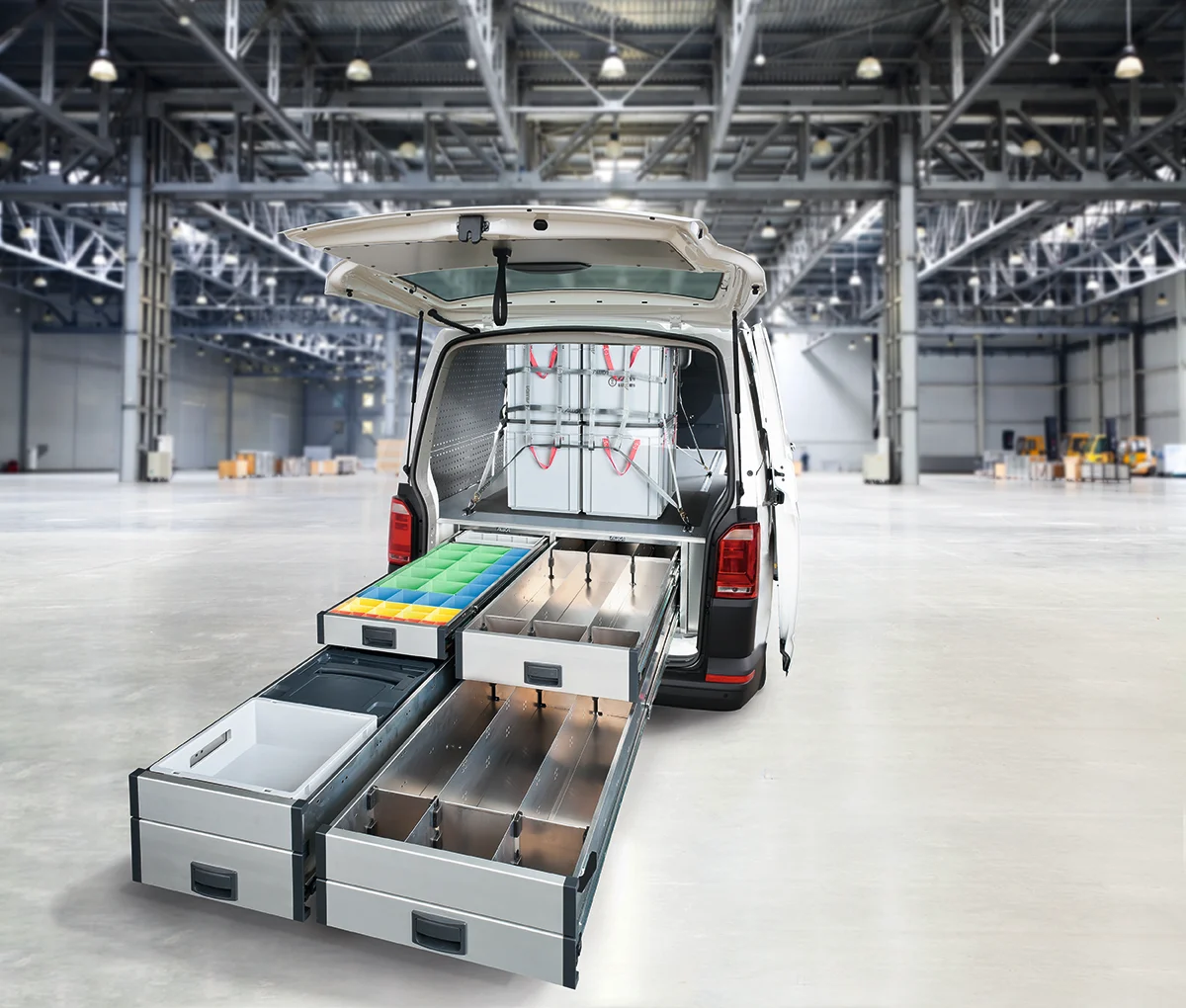 ALUCA dimension2 – the underfloor system for perfect use of space
Even more room for heavy cargo in your vehicle. The flexible, combinable high-capacity drawers with a full extension of 1.6 metres assure perfect organisation of content and at the same time minimises the need for moving things around. Even if the vehicle is fully loaded everythig remains fully accessible at all times. All equipment, materials and spare parts can be ergonomically stowed away. Even in smaller commercially used vehicles such as estate cars, panel vans or pick-up trucks. Available in 4 unit widths, 8 depths and with 7 different drawer heights.
The advantages of an underfloor system:
Meticulously organised additional storage space while maintaining full use of the vehicle's load bed

Maximum payload with minimal weight 

Quicker access to contents and a better overview in the loading compartment 

Ergonomic loading and unloading of items in the drawers outside the vehicle 

Can be used in combination with the ALUCA system and supplemented with ALUCA accessories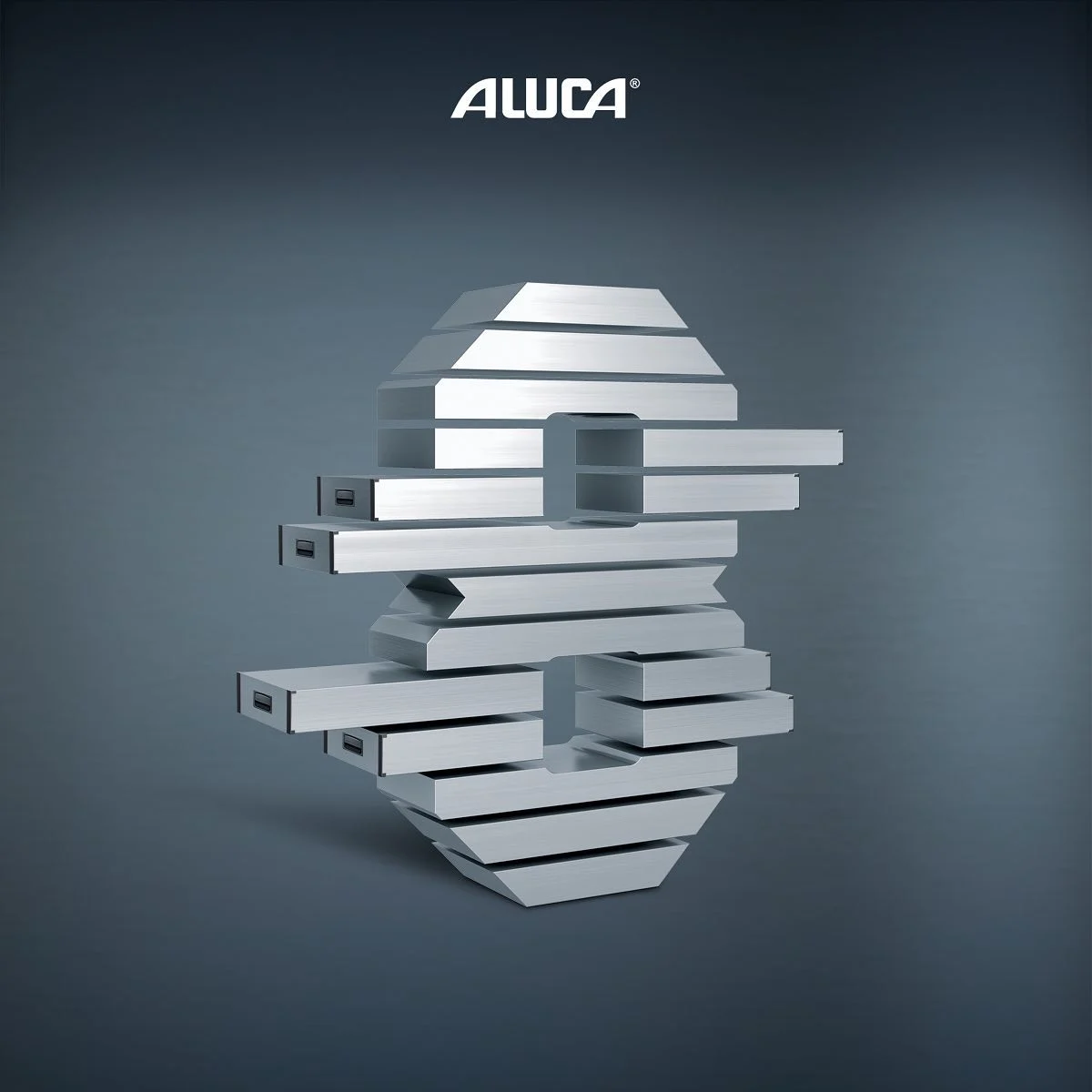 Light, stable, perfectly manufactured
ALUCA vehicle racking systems are manufactured completely from aluminium. Aluminium is extremely hard-wearing, corrosion resistant and virtually maintenance-free. It is also far lighter than other metals with comparable properties and is fully recyclable. Nothing is left to chance in our manufacturing processes – our specialists guarantee first-class quality in all the stages of manufaturing from laser cutting to the final quality assurance. This is why we can offer you an unique 8-year premium warranty of your vehicle racking system.